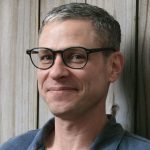 I create inviting, accessible websites that follow best practices, function and display well across a range of platforms and devices, and present well in search results. My specialty is providing full-service solutions for small businesses, taking into account the various facets of an effective online presence such as content optimization, identity and branding, user experience, and search engine optimization and marketing.
I am experienced with current web technologies and standards and possess a background in graphic design giving me a well-rounded set of skills from which to draw in bringing your site to life.
I will assist you in clarifying your goals and advise you on appropriate platforms and technologies. I can create custom graphics and logos, aid with content creation and editing, and advise on branding and identity, ensuring your website presents a clear identity and message.
I also provide services in site administration and technical support, management of domains and hosting accounts, performance monitoring, maintenance and troubleshooting, and statistics monitoring and analytics.